[sg_popup id="1345″ event="inherit"][/sg_popup]I can help you in Math- My Notebook Math Tutorial program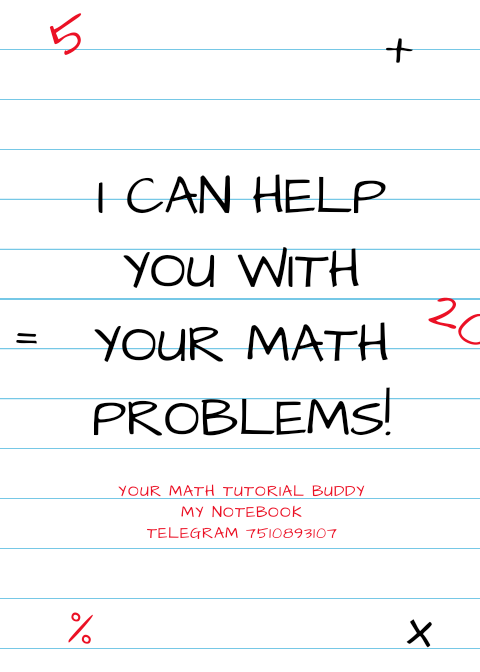 hi friends, You can join My Notebook's Math tutorial program. I can help you in math…
you can join the program by subscribing to this blog and comment your details in the comment section. You can specify you name, email id/phone number. The details will be confidential and the comments will not be publicly seen. I can add you in my Telegram and you can ask your doubts individually.
there will be a small fee also.
Hope you like the program. See you in Telegram.