Hi friends, today I want to tell you the great news that, now you can check the Youtube channel " My Notebook" and this website " My Notebook" (bibimohanan.com) in android apps.I have developed the primary version of the website and You Tube channel and need your feedback before putting in to Google playstore.
you would like to know the advantage of getting My Notebook in an app. right? I will explain. Take the case of My Notebook You Tube Channel.
My Notebook all in one App
This App contains all the 4 websites from My Notebook
Download here
Contains;
My Notebook Videos -android App
here is the icon when you install this app in your phone.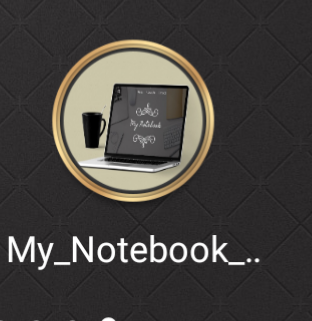 If you have installed the app in your phone, you will not have to open youtube.com or youtube app and search for My Notebook videos. You just need to open the "My Notebook videos" app . you will be directed to the channel dashboard, where you can see the playlists, recent uploads etc. You can easily select and watch the videos from the playlists like " Malyalam grammar lessons", "English grammar lessons" , "Maths lessons", " GK lessons", " Facts about India"," Motivational videos" , Indian polity and Constitution etc.
If you want to want to watch other channel's video then, you can easily search in this app and no need to go back. 🙂
Here is how the dash board look like when you open the app.
My Notebook – Website app for " www.bibimohanan.com"
As stated in the case of My Notebook video app, the same apply for " My Notebook" Website app. You don't have to search each time in google. And you can easily get the study notes , notifications, results, answer keys etc in your "My Notebook" app.
Here is the icon look like after the installation.
You can see the screenshot of the app after it is opened in my mobile phone.
So, friends, I hope you find this information useful for you. You can download and install the apps and kindly give me your valuable suggestions in the comment session. If you have not subscribed to this website, please subscribe to get all the notifications by email. You can subscribe to my youtube channel also to get the new  video classes in your inbox.
To download the apk file for " My Notebook Videos" app, click here 
To download  the file for " My Notebook"- website app, click here 
Currently I am developing an app " Governor generals and Viceroys of India". It will be very useful for your preparation. As soon as it is ready , I will let you know. Thanking you for all your support.
All the best for your Exams
download the pdf of Latest who is who in India here
you can download the pdf of all study materials here
You can watch the video lessons from here